I'm afraid you won't find any dancing leprechauns, pots of gold, or green beer on this list of symbols of Ireland… it's not St Paddy's Day and we're not in a sports bar that calls itself an Irish pub.
In honor of symbols day for #FriFotos on Twitter (a weekly, themed photo sharing event), I thought I'd list a few symbols of Ireland…
---
The High Cross
Donaghmore High Cross, Co Tyrone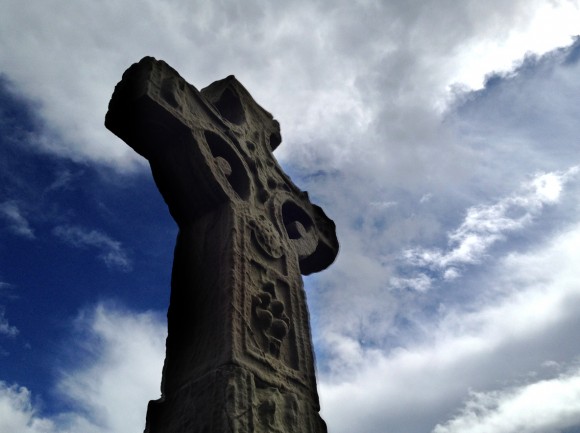 ---
Shamrocks
This crop of shamrocks come from Annes Grove Gardens, Co Cork
---
Ancient Spirals
Carved stone at the entrance to Newgrange, Co Meath – photo by Daniel M. Perez

---
Celtic Harp
Ireland is the only country to use a musical instrument as its national symbol – here's an image from a piece of our jewelry
---
The Round Tower
---
The Wolfhound
Wolfhounds at Bunratty Castle and Folk Park, Co Clare

---
What symbols would you add to the list?
Add them in the comments.